TRANSFERS Suny city Taxi Hvar
In cooperation with our partners, we organize transfers from the island of Hvar to destinations throughout the Split–Dalmatia County, including the Split Airport and Dubrovnik, as well as transfers to the Plitvice Lakes and Krka national parks.
Here you can find all prices for our common transfers.
| By road | up to 3 persons | 4-7 persons |
| --- | --- | --- |
| Starigrad - Sućuraj | 80,00€ | 90,00€ |
| Starigrad - Sveta Nedilja | 40,00€ | 50,00€ |
| Hvar - Sveta Nedilja | 60,00€ | 70,00€ |
| Hvar - Starigrad | 25,00€ | 30,00€ |
| Hvar - Jelsa | 35,00€ | 40,00€ |
| Hvar - Sućuraj | 100,00€ | 120,00€ |
| Hvar - Dubrovnik | 230,00€ | 270,00€ |
---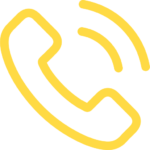 Contact us at any time!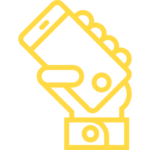 BEST PRICE
We Guarantee You BEST PRICE!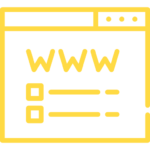 ORDER ONLINE
Our driver will come as soon as possible.
EXPERIENCE OF OUR USERS
OTHER ABOUT US
Great chat
"We used suncity a few times and they were always amazing, with great chat and extra info for a taxi service. They were going to get a good review anyway, however due to the following, they should get 6 out of 5: my wife left her newish iphone in the taxi, and they chased us down to give it to her. It saved us so much hassle. And I hope they had a few drinks on us. Anyway, I know I'll be back to hvar and I will always use suncity"
Taxi transfer from and to Stari Grad port
"I booked a taxi on SunCity website following a blog article on great taxi service in Hvar as I realized at last minute that Stari Grad port was miles away from my flat. The service provided was excellent. The first driver met me on the ferry and got me to the flat while he was giving me a lot of information regarding Hvar. The return trip was as excellent and even managed to catch an earlier ferry. I highly recommend their taxi service!"
Fantastic prices and very friendly drivers
"We used Sun City services 3 times. Two times I called them at night and asked for a taxi. They were there in less than 10 minutes and both drivers were absolutely great! The third time we got a tour (4 hours, the whole island) and it was great! He brought us to special places where few tourists go. Highly recommend!"
Day tour of Hvar Island
"You can rent a car or get a van/car and driver. We got the driver for lowest stress touring. Our guide was very helpful and suggested a lunch spot in Stari Grad. We learned a great deal about the Stari Grad Plain, Vrbosca and Jelsa"
Great people!
"While this agency specializing in renting cars, we used Sun City for private drivers while on the island on two different days. Apparently this is a service they have only recently started. We found both of our drivers extremely knowledgeable about the island as well as extremely friendly, which added greatly to our experience."
TRANSFERS
"Had to keep changing my arrival point on island due to weather/seaplane, gave me emergency number to call all organised driver waiting, while on island needed last minute taxi again organised, and my transfer back to seaplane departure point all done for me, excellent price great service."